Very Nice Displaying "Burnside" Pattern Eagle Breast Plate with Smooth Chocolate Patina

NEW !

Here is a Super Slick "Burnside" Eagle Breast Plate ! The little, just 2.25 inch diameter plates, as opposed to the standard breast plate of 2.5 inches, are believed to be associated with Maine Troops, and the VMM plates. Besides the smaller size, on all these plates the end of the laurel branch the eagle holds in his left talon, resembles a fish hook. This one has a very smooth, dark brown patina that really sets off the details. It almost looks greenish in my pictures, but it is actually quite dark and more brown. There are a few minor bumps here and there, but nothing major. It does appear that at one time, the soldier who wore it started to cut out the eagle. You can see several little indentations similar to knife marks, right against and around the eagles' neck and head, and a very light line going down the top edge of his left wing. Whatever the soldier intended, he never finished and the cut marks do not even go thru the plate. The reverse shows iron loops rusted away as is often the case, but still retaining about 90% of the lead solder fill in good solid condition. Recovered Winchester, Virginia. A Super Slick & Nice Displaying "Burnside" Eagle Breast Plate !

$225 plus shipping



Fine Displaying W.H. Smith Maker Marked US Eagle Breast Plate - Recovered Near Gettysburg, Pennsylvania

NEW !

Here is a Fine Maker Marked US Eagle Breast Plate ! The front has a really nice look with a mostly brown patina, highlighted by areas of green. There is one small rust area near the bottom of the eagle's tail wings, but not rusted thru. The details of the eagle device show very well, and there is one area of minor rim damage at about 11 o'clock. The reverse shows the lead solder fill nicely intact and mostly smooth except for that one edge area. The iron loops have rusted away leaving only remnants. There is an old collection number, that appears to be written on white-out, and near dead center the maker's mark of, "W. H. Smith Brooklyn." The mark is dark but easy to see and unlike many, completely legible due to the smoothness of the lead fill. I included a close-up, and also a couple of images where I rubbed baby powder into the letters. This plate was recovered in the 12 mile stretch of road between Emmitsburg, Maryland, and Gettysburg, Pennsylvania, and is most likely associated with the Gettysburg Campaign. The specific recovery location will be given to the buyer. A Fine Displaying Maker Marked U.S. Eagle Breast Plate with a Gettysburg Connection !

$175 plus shipping



Nice Die Stamped Confederate Virginia State Seal Waist Belt Plate - Recovered Chancellorsville, VA., in the 1950s.

Here is a

Nicely Detailed Stamped Brass Virginia State Seal Waist Belt Plate

! It's the pattern believed to have been manufactured by James S. Smith & Sons/New York in 1860-1861. There is a non-dug example in Mullinax's book,

Confederate Belt Buckles & Plates

, on page 233, plate number 431, that is so marked on the tongue, though Mullinax notes that some have unmarked tongues. This one was part of a small collection of belt plates I bought at auction recently, all of which were early [1950s] recoveries. There were two US sword belt plates, a beautiful Baby Forked Tongue buckle, and a rectangular shoulder belt plate, most marked on the reverse with Location/date. This Virginia Plate has a wonderful smooth brown/green patina highlighting the details of the device nicely. Reverse shows same patina with a little more ground action and some dirt still in the low areas. Visible from both sides is damage to both upper and lower left corners, consistent with heat or melt damage. Tongue and belt bar are missing from reverse as is common with these plates. I wondered about the "melted" corners since the entire plate doesn't have the look you often see in "fire pit" recovered plates. Finally, it occurred to me that a soldier may have been trying to re-attach the belt bar himself, maybe even in the field, got too much heat and eventually gave up, discarding the plate. It might also have been laying on the field, and fire burned up to it but not completely over it. No way of really knowing I guess. Also visible on reverse in old blue ink or felt tip pen is, " Chan " and "1955". One of the eagle plates I got in the same lot was marked, "Chan.Vil 1957", and I'm confident that Chancellorsville is where this one was recovered. All the plates in the auction lot were from the Chancellorsville, or Orange County, Virginia, area. The plate measures 51mm x 70mm, as it should, and comes with a written lifetime guarantee of authenticity. Not perfect but priced to sell ! Despite the slight damage to the left corners, this is a Fine Virginia State Plate, that Still Displays Beautifully ! Recovered Chancellorsville, Virginia.

$1750 plus shipping



Nice Dug ca. 1835-1855 Enlisted Marine Waist Belt Plate

Here is a Fine Excavated ca. 1835-1855 US Marine Enlisted Man's Waist Belt Plate ! The same plate was also used by some early Militia, and there are a couple of examples of it in O'Donnell & Campbell's book, American Military Belt Plates. Plate 827 on page 494, and plate 985 on page 586, are both of this pattern. Though sometimes identified as plain sheet brass Confederate Plates, the thickness, small size, and type of attachments on the reverse are all nearly a match for the Marine/Militia Plates. This plate measures 44mm x 69mm, a very small plate, with a nice smooth mostly brown/plumb patina on the front, and mostly plumb on the reverse. The reverse also shows two oval solder spots, and one triangular spot, where the attachment hooks once were. There are some very minor bends to the plate, but no cracks, breaks, or repairs. A Fine Pre-Civil War Marine & Militia Waist Belt Plate ! It was recovered in Central Virginia.

$235 plus shipping



Rarely Ever Recovered Anymore, - US Officer's Gilted Sword Belt Plate w/Considerable Gold Gilt Remaing


Here is a Beautiful Gold Gilded US Officer's Sword Belt Plate! It has 35-40% of its original gold gilt still intact in the recessed areas of the sun-rays, the eagle's wings, and some of the stippling. The gilt really highlights the details of the device on the front. The rest of the brass is showing a nice smooth mostly green patina with a few areas of brown. The cast loop on the end is slightly bent back, but not too bad, and this plate will still go in a display case perfectly. The reverse shows a small belt tongue still nicely intact and all the brass wearing a nice smooth brown/green patina, with a few tiny areas of gilt also present there. It's very uncommon to dig these gilded officer plates. The only recovery location I got with this one was North Carolina. A Superb Displaying Gold Gilded Officer's Sword Belt Plate!

$350 plus shipping



Fine Excavated US M1851 Eagle Sword Belt Plate

Here is a beautiful, excavated example of the typical Civil War,

Sword Belt Plate. Remnants of the German silver wreath remain,

plate has good details on the face, and a very pretty green and

plumb patina. Standard Civil War period narrow tongue still intact

on the back, and retains the original body curve. Just a very nice

excavated sword plate that would be hard to upgrade, and will

display perfectly ! Recovered at a Massachusetts house site.


$225

plus shipping



Beautiful Slick U.S. Boxplate with Both Loops

Here is a Beautiful Slick Dug U.S. Cartridge Box plate with Both Iron Loops still present ! It's just got one of the prettiest faces I've seen dug in a while. A super slick dark brown/plumb patina adorns the front, actually more brown than my pictures represent. The reverse shows most of the lead solder fill still present, though it looks like the plate was too near a fire, and the lead partially melted on one side, and flowed to the other, still however, leaving the iron loops intact. There is a push on one edge shown in the pictures, but barely evident on the front. The front of this plate is just so pretty, you'll see few others that display as well. The only recovery location I got with this one was "Middle Tennessee. A Great Displaying US Box plate with both loops still intact !

$190 plus shipping



Fine Excavated U.S. Carbine Sling Buckle and Belt Tip/Batwing

Here is a

Fine Excavated US Cavalryman's Carbine Sling Buckle & Belt Tip or Batwing

! Though there is some slight bending to the buckle, there are no cracks, breaks, or repairs of any sort, and both tongues are present and move freely. It has a nice smooth, mostly brown patina to the frame with a few small areas of green verdigris, and an almost plumb patina on the tongues. The batwing has all four small brass pins present, with small portions of the original leather belt still underneath them on the back side. Buckle measures approximately 84mm tall by 55mm wide. A Fine Displaying Carbine Sling Buckle & Batwing !

$135 plus shipping



Fine Excavated U.S. Carbine Sling Buckle & Belt Tip

Here is a Nice Dug U.S. Carbine Sling Buckle & Belt Tip ! Both pieces have a nice mostly plumb patina, with the buckle itself also having several areas of green verdigris. Both tongues are present on the buckle and move freely. All four of the brass pins are still present in the belt tip and two have the peened washers still on the reverse. Looking at the reverse side of the buckle, one end of the center bar appears to be partially melted, though still firmly connected to the frame, making you think the buckle may possibly have been recovered from a fire pit. Buckle measures about 84mm x 52mm. Just a Fine Displaying Carbine Sling Buckle & Batwing !

$125 plus shipping



Nice Dug Clipped Corner Rectangular Shoulder Belt Plate

Here is a

Fine Dug Condition Early Shoulder Belt Plate

!

It's a clipped corner plate that originally had the single long

pin on reverse for attachment. Two holes in center likely

for a Company letter or other identifying device, that is long

gone. Reverse shows points where attachment pin once was,

and same brown patina, with copper highlights as the front.

Plate still retains some if not all of its body curve. The line

running diagonally across the front is not a crack or bend,

but rather a surface blemish or flaw in the manufacturing

process. These plates can date from the 1840s, thru the

1870s. Although recovery location of this one is unknown,

it is from the same collection as the Chancellorsville area

plates. A Nice Displaying Shoulder Belt Plate !



Helena NCO Eagle Plate

Here's a

Very Nice Displaying 3-Hook NCO Eagle Plate

!
The front or face has a nice smooth patina, with good details, and
two small areas where the iron loops on reverse, rusted thru. Plate
is nice and flat though, with almost no edge damage. Reverse shows
98-99% lead solder fill remaining in smooth condition. Iron hooks
are mostly gone, with about half of one remaining, and stubs where
the other two were. Traces of iron running thru the lead solder
leave no doubt that this was manufactured as a 3-hook NCO
plate. A Non-Commissioned Officer's Eagle Plate With a Nice
Look ! Recovered Helena, Arkansas.


$225

plus shipping




Super Nice Displaying Dug US 1872 "Hagner" Waist Belt Plate - Indian Wars Period Plate & Likely the Same "Pattern" Plate Worn by Custer's Men at the Little Bighorn.

Here is a Beautiful Excavated US Model 1872 "Hagner" Waist Belt Plate ! NOT Civil War, but I put it here because I wanted everyone who collects historic belt plates to see it. The solid cast plate shows a very nice greenish/brown patina on the front that perfectly highlites the details of the US Device inside a raised oval. The reverse shows the same nice patina, and belt tongue still intact. Though the first versions of this plate had cast in loops for a brace system, they were determined to be unwieldy and quickly abandoned, though the plain plates like this one were retained and used up until 1902, mainly for garrison and dress duty. This one was recovered by a "Sooner" but I'm not sure if he dug it in Oklahoma, or even further west. Measuring about 81mm by 52mm, This Dug Beauty belongs in Any collection of early United States Waist Belt Plates !

SOLD



Super Nice Dug ca. 1850-1865 Militia ""Panel" Waist Belt Plate

Here is a Fine Dug Militia Panel Plate with Tongue Still Intact on Reverse ! It is nearly identical to Plate 403, on page 256, of O'Donnell & Campbell's book, American Military Belt Plates, and they date it ca. 1850-1865. The front shows the die stamped details nicely down to the small feathers in the eagles wings. Most of the brass has a smooth brown patina, though the high points of the eagle are showing brass. The original digger may have started to clean the plate, then thought better of it after cleaning the eagle's chest, or it might just be wear from handling. Either way it is not as bright in hand, as it appears in my picture. The reverse shows the soldered tongue still intact, the solder spots where the belt bar would have been, and the same smooth brown patina, with some dirt still in the channel of the border and recesses of the eagle stamping. The plate measures about 84mm wide by 57mm tall, just one millimeter different from the example in the book. These are frequently recovered in Civil War campsites, rarely retain any of the attachment hooks on the reverse, and are generally believed to have been worn by Southern Soldiers. Recovered Mobile Bay, Alabama. A Very Fine Displaying Excavated Militia Panel Plate !

SOLD



Outstanding Dug Atlanta Arsenal CSA Waist Belt Plate - Recovered Dalton, Georgia

Here is a Superb Dug "Atlanta Arsenal" Pattern C.S.A. Confederate Waist Belt Plate ! I got this one several years ago from another dealer and it is definitely "Top Drawer." Not only does it have "the look" but it also shows two & three quarters attachment hooks still present on the reverse. The front shows a beautiful mostly light green patina that really highlights the letters C.S.A. and the rectangular border perfectly. As I mentioned, the reverse shows two & three quarters of the attachment hooks still present. The tongue is all there, as is one of the belt hooks, and the other hook is just missing the very tip. The edges all show file marks to some degree, more so on the longer upper and lower edges. It measures right at 48mm tall by 70mm wide, the same as Plates 084 & 087 in Steve Mullinax's book, Confederate Belt Buckles & Plates, and within a millimeter or two of several others. The plate comes with a letter I got when I bought it, as well as one I will write myself. Plates this nice are hard to find anymore. A Super Fine Excavated Atlanta Arsenal C.S.A. Waist Belt Plate ! Recovered near Dalton, Georgia.

SOLD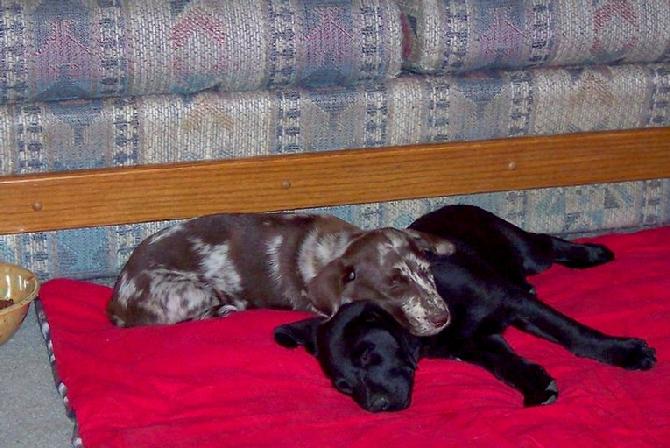 Young "Relic Hounds" Dreaming of an untouched Camp and Beef Jerky for the Hunt !
Website powered by Network Solutions®