One of the things I'm probably proudest of, is the VA Stones we have set for Civil War
Veterans over the years. Started in the early 1990s, when I discovered that Confederate
Major William "Buck" Brown's grave had only a broken civilian marker on it. With an
education from Colonel William Myers, USAF, Retired, [ Thank You Colonel ! ] we
learned how to properly research a Confederate or Union Soldiers' service, and fill out
the correct forms to order a Veterans' Administration headstone. Buck Brown's was the
first, although I was away in Virginia, when it was actually set. Later on, we did several
more including a couple of members of the 1st Arkansas Cavalry, US. Finally got around
to setting three stones for family members of one of my oldest true friends, Leon Moore.
Leon graciously allowed me to relic hunt his property for years. As it was in the middle of
the Cane Hill, Arkansas, Battlefield, it was a good spot too. Leons' Grandfather, [ That's
right Grandfather, Not Great Grandfather ] was a private in the 4th Tennessee Infantry, US,
and two other ancestors were in the 12th Tennessee Cavalry, and 34th Arkansas Infantry.

Altogether now we've almost set a dozen stones, and I'm not braggin, just glad to be able to
do something in these troops' honor. Even got my stepson involved during setting the stones
for Leons' family ! There's something a teenager can do, WITHOUT his video games !
. . lol . .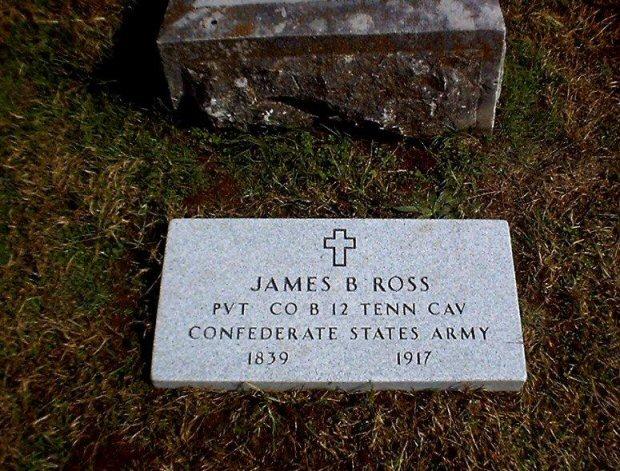 Pvt. James B. Ross - 12th Tennesse Cavalry, CSA, - New VA Stone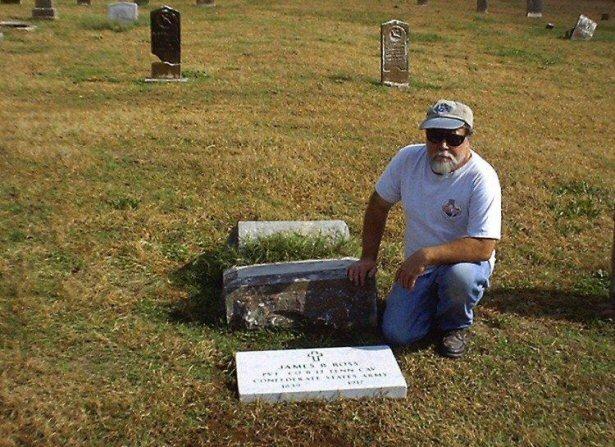 Digging Buddy, Jack Ferguson who helped me and Leon Moore set Private Ross's VA Stone. Note Pvt. Ross's broken civilian stone Jack has his hand on.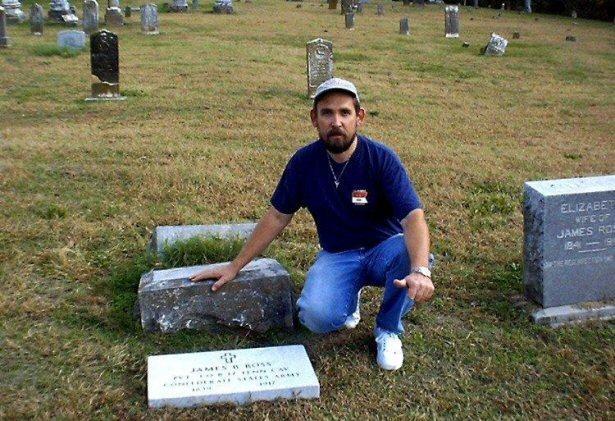 My own ugly self ! Can't tell it from the photo, but I'm as pleased with our endeavors, as I would have been to be digging Confederate buttons.
Stone we set for Pvt. Joseph Holt Moore, Co. E, 4th Tennesse Infantry, US. This was Leon's Grandfather, and Leon personally helped myself and stepson set this one, as well as the other two we set in the Cane Hill Cemetery.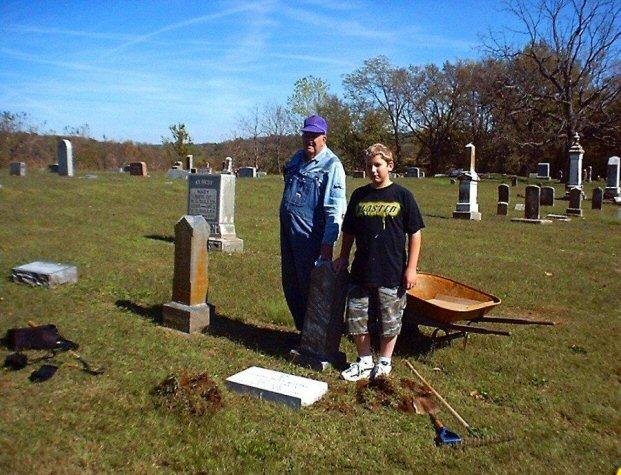 Leon Moore at left, and my stepson, Corbin Hulsizer at right. Along with myself, we were the Stone setting crew on Pvt. Joseph Holt Moores' Stone.
Website powered by Network Solutions®